Home Piano Lessons in Manhattan, Brooklyn, Queens
Too busy to go out to a music school for your piano lessons?
I am offering piano lessons at your home in Manhattan. There is no need to spend your time for road traffic, subway, and waiting in the lobby of a music school for your kids to finish their class. We set up our most convenient day and time and you will enjoy the hassle-free piano learning!
TRIAL LESSON
The first lesson includes assessment, introducing piano course books and materials, and an explanation of lesson contract. Among many publishers and brands, I will select the best suitable book for each student's level and strength.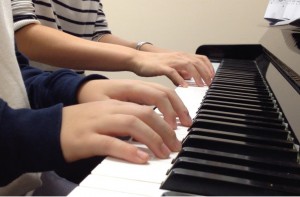 ANNUAL RECITALS FOR PUBLIC PERFORMANCE OPPORTUNITY
As a public performance opportunity, I hold a student concert every year. Through the concert, I am hoping that each student will build their confidence and find enjoyment in piano playing.  For more advanced learners, I will guide through possible competitions and festivals a further challenge.
CERTIFIED EXAMINATION TRAINING
For students who wish to take certificate exams, I will fully support to reach as maximum points as possible. Please refer to ABRSM/NYSSMA section of Curriculum for more info.
* Lessons at your home in Brooklyn and Queens are also available. Please contact me for the limited availability.